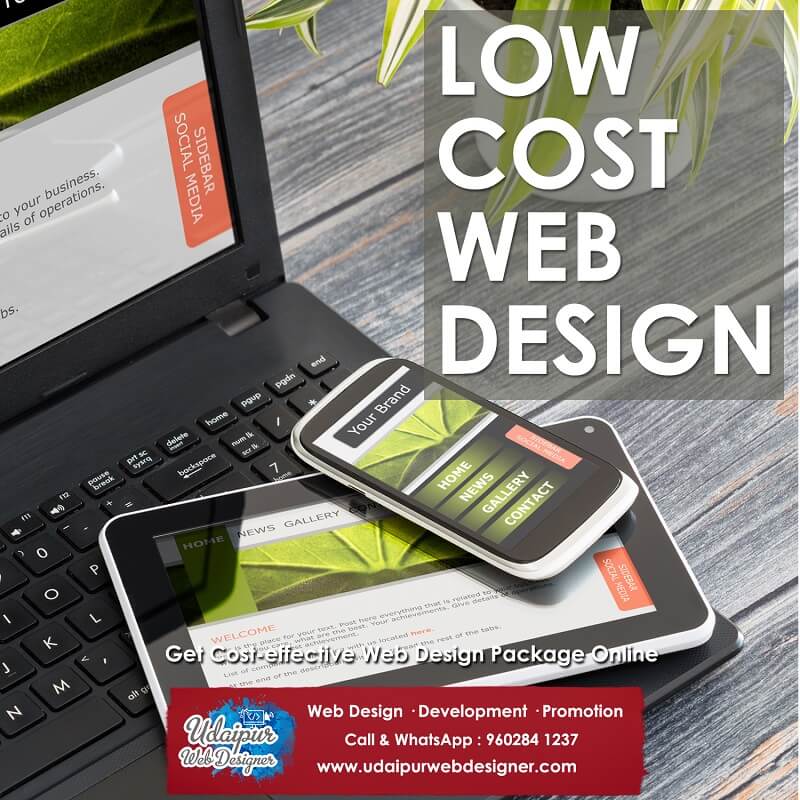 Website Design Cost
Professional Website Design Cost India – Getting a website developed may be necessary for many situations for business owners. You may want to get the website of your startup venture designed in the best way. Sometimes, revamping an existing website may also be needed. When you approach a web design agency for such needs, you cannot help thinking of the website design cost.
Website Design Cost India
However, for getting a professionally designed website, you need not bleed the wallet. At Udaipur web designer, we offer web design and revamp at prices that will make you smile. It all starts with consultation No matter what your site development or redesign needs are, we will offer you a consultation session at the beginning.
You can explain your expectations and requirements. We will give you a quote and the website design pricing will not be steep. We can also explain why a specific web design package would be best suited for your needs and monetary range.
 Calculation and analysis Post the analysis of website development costs we get into finalizing the details. If it is the first time you are getting a website designed, it is better to keep things small. You can opt for our basic package which involves a home page and a few pages. We also offer other packages for clients with big budgets. The cost will also depend on the type of content used on the website eventually. Not all websites have video and interactive media content- as it is.
Contact us at 

 +91 9602841237 for Price List of Website Design, Logo, SEO Services in India.  or drop a mail at ervikramnathchouhan@gmail.com, Get a Quote Online Click Here
Website Development Costs, Website Design Pricing
Additional services  – We also provide services for web site hosting and SEO. You will eventually need these services for any website. If you want, we can come up with a reasonable price for an integrated package. In any case, we will not charge you a steep price. We can also offer services for periodical site maintenance and upgradation for the clients.
Get in touch soon – If you have queries on professional website design cost there is no need to remain in doubt. Just call us or send a mail with detailed queries. Once you find details on our web design packages and costs, you will not resort to any other company.
Pricing – Web Design Rates India
Get a Website in 48 hrs. starting at Rs.8,500!  Domain, Hosting, Email, all inclusive. Call +91 9602841237 to get started.
Affordable Website rental pricing & Cost, options :
|   | BRONZE | SILVER | GOLD | PLATINUM | UNLIMITED |
| --- | --- | --- | --- | --- | --- |
| Pages | 5 Pages | 10 Pages | 20 Pages | 30 Pages | Unlimited |
| Domain | | | | | |
| Hosting | | | | | |
| SEO | | | | | |
| Price | Rs.8,500 | Rs.10,500 | Rs.11,500 | Rs.12,500 | Rs.15,000 |
| Dynamic | | | | | |
| e-mail | | | | | |
*This Special Offer is available for new purchases of any of the above yearly rental plan only.
Website Features
Domain + Hosting
Mobile Responsive Design
Dynamic Panel
Unlimited Pages
1 Year Maintenance
5 Email Id
Live Chat, Enquiry form
WhatsApp Button
Basic SEO
Instant Delivery