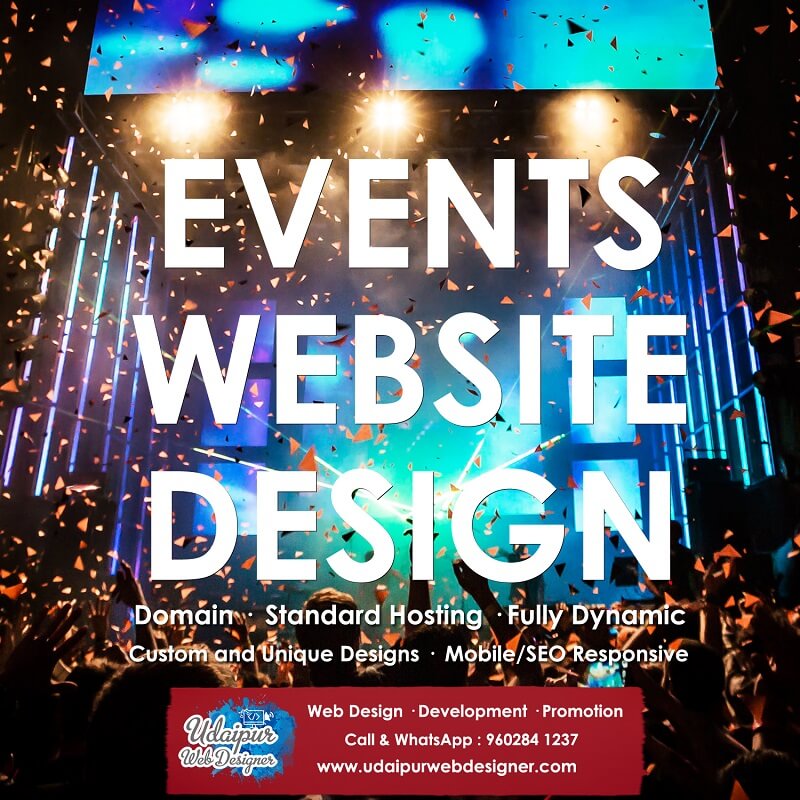 Event Management Website Design
Event Management Website Design – Are you one of those event planning wizards who always come up with crazy ideas to make an event successful? Have you already organized weddings, corporate parties, birthday celebrations, and many such events and had a considerable amount of success and wanting to start a company of your own? Well, the very first thing you would need is a website in order to promote your business and no other company can do it better than us at Udaipur Web Designer.
Events Website Design
We have veteran website designers at our service and they have had plenty of experience with Event Management Website Design. For an Event website design to be successful, there are various things that need to be taken into consideration. Starting from the content of the site to the template and design to the plugins used while designing the website, all these things are critical in making the website user-friendly. Also, the target group of the client has to be kept in mind. Once you get in touch with us, you can rest assured that the website designed will cater to all your needs and requirements.
Contact us at  +91 9602841237 for Events / Event Management Company Website Design Services, SEO.  or drop a mail at ervikramnathchouhan@gmail.com, Get a Quote Online Click Here
Event Management Company Website Design
SEO friendly websites – One of the main reasons why more and more event planning companies are getting Event website design from us is because of the shift in promoting a business. We have worked with various companies who do not event have a permanent office, but have become immensely popular because they have connected well with their clients. Our unique style of event planner website design has not only made us the most popular service providers in Udaipur, but also in India. We have always maintained our quality of service ever since we came into this business and we will keep that going in future because we know how important websites have become for every trade.